My Compaq Presario 433
Posted On April 15, 2021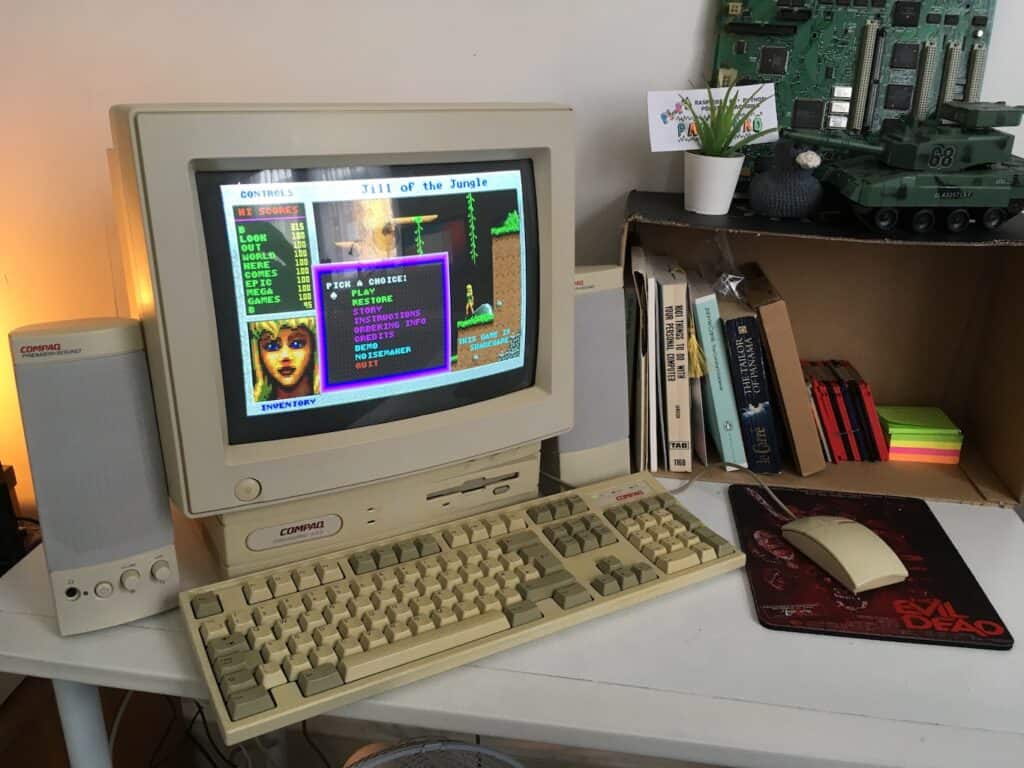 Check out my "new" MS-DOS workhorse – the Presario 433. I picked it up alongside an old Acorn machine (yet to be fixed).
It's been scrubbed with a toothbrush, and matching speakers added. Looks sharp.
Probably most importantly – I've found a replacement floppy drive which fits the unit and seems to be available in decent quantities on eBay – COMPAQ 160788-201.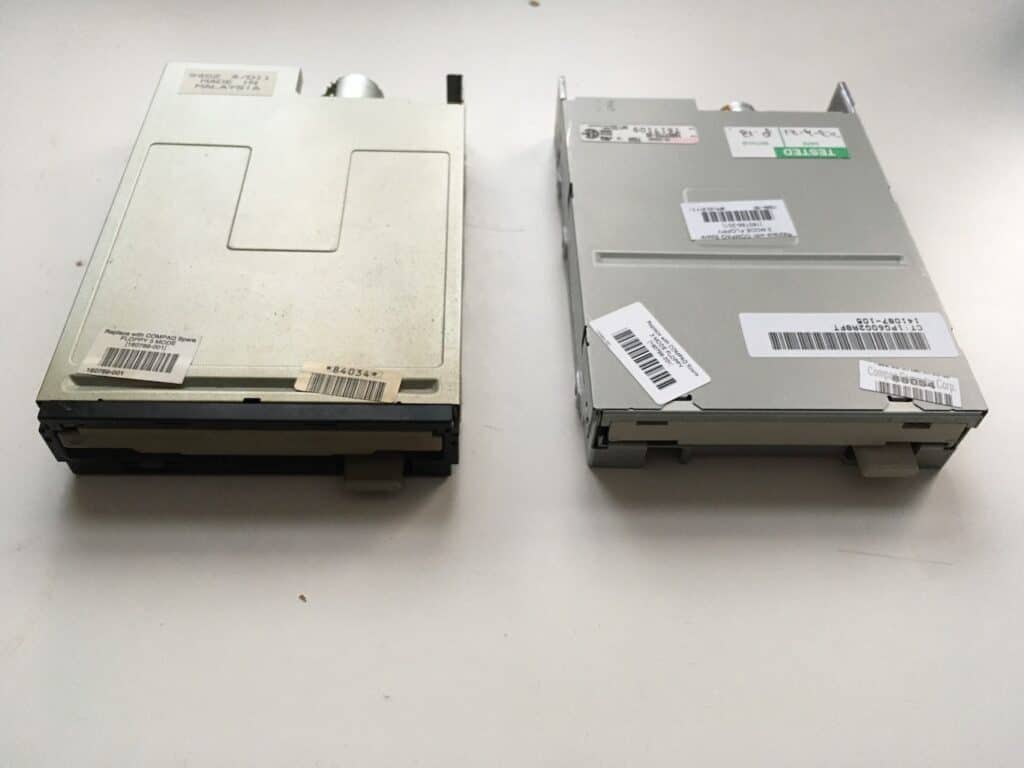 These drives have the same slot/button position as the Presario and fit perfectly. The drives are otherwise a bit different physically but I was able to install and use it without any issue.
MS-DOS 6.22 has been installed using the new drive onto a CF card – no more spinny disk. This thing is silent now.
It's even got networking so I can transfer files to it without wearing out my dwindling supply of floppy disks.