Weird Junk Find – Keylock Mac
Posted On February 17, 2021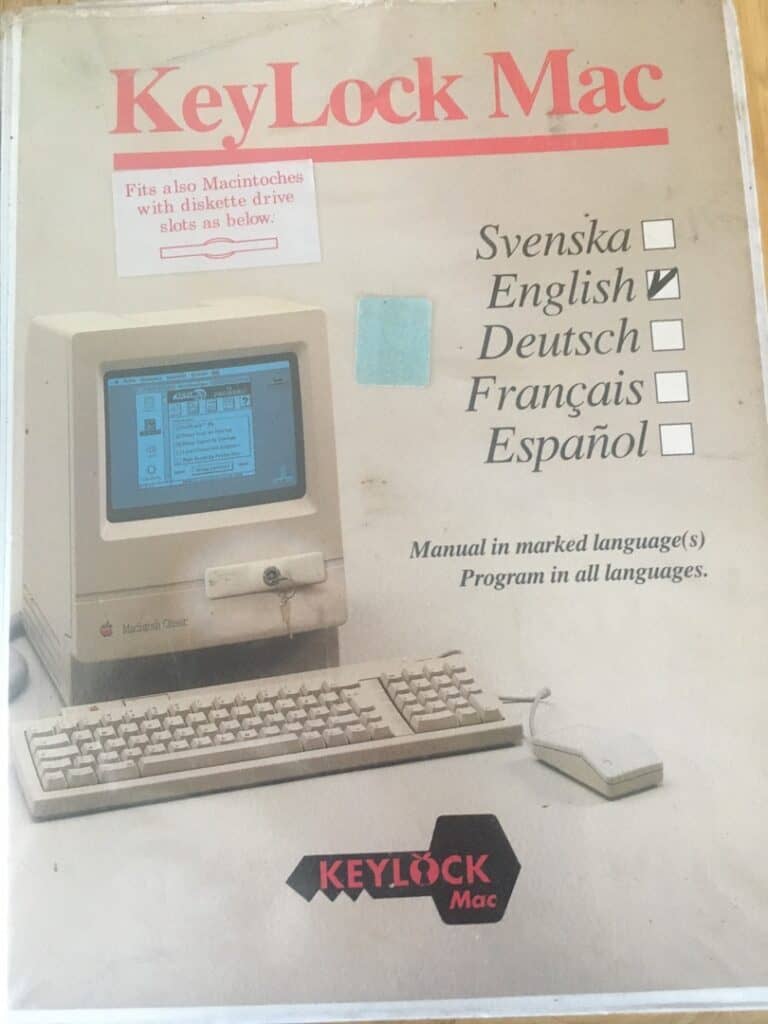 If the CIA had had this in the first Mission Impossible film, they wouldn't have had their files stolen.
A physical lock which you insert into your Classic Macintosh's disk drive, this is the weirdest Swedish invention I've seen this week.
Of course I purchased it immediately for my collection of old junk.